Hey there, StellarX folks! 👋🏻
As per usual we've been working hard to update StellarX this Sprint.
So, what's new with us?
First off, we launched a new initiative, which we call 5-7 Sprint Drinks. It's a fun tradition to kick off every new Sprint. The team has really taken a liking to it, so I guess we could officially call it a tradition.

Also, we took a day off to play in the cold, wintery snow. Luging was a blast! 🤩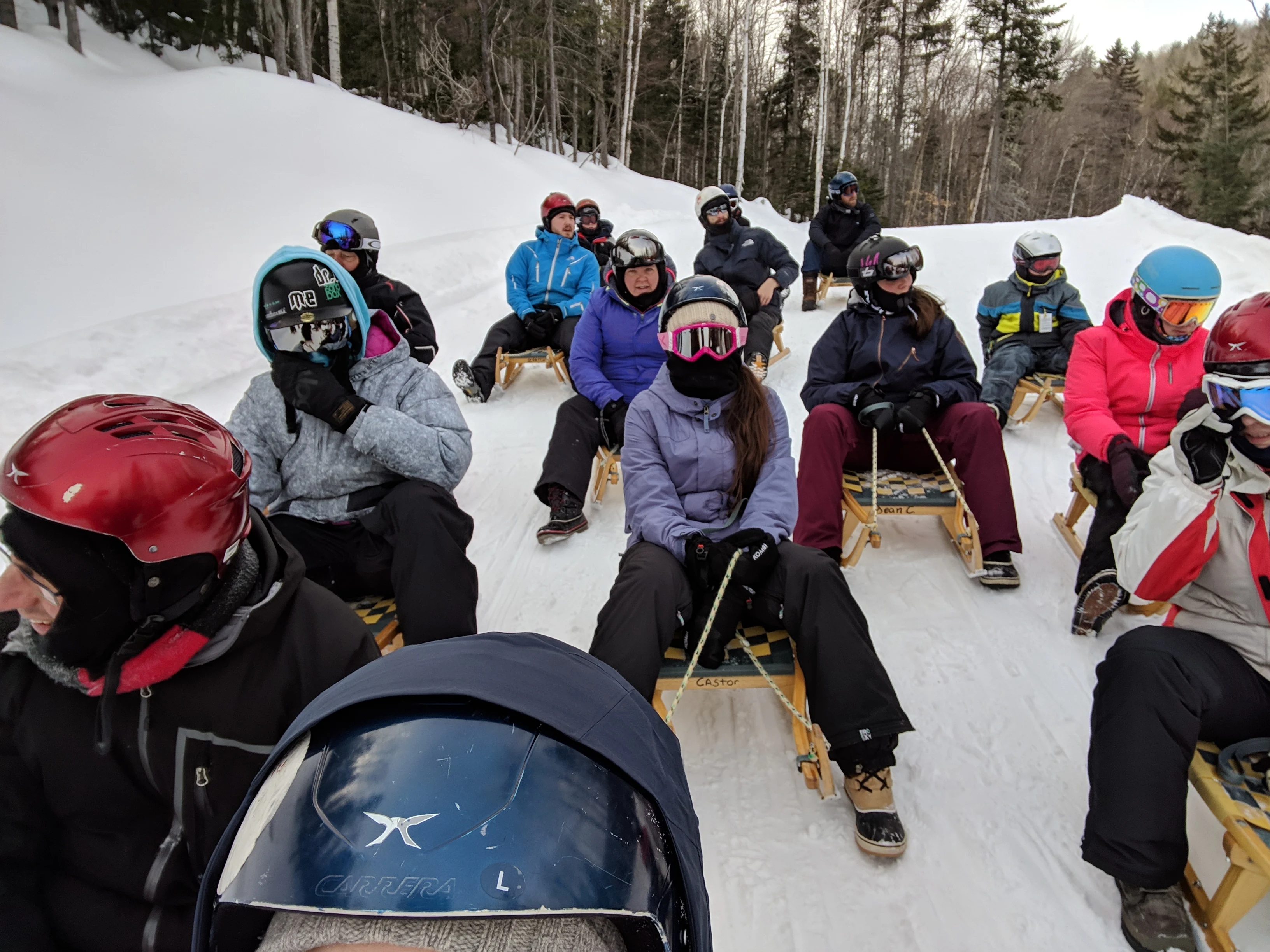 And, despite having taken a day off to go luging as a team, here are the latest StellarX updates:
New Features 💫
You can now connect to a networked session! Hooray! 🎉
Display a basic avatar when you're in a networked session.
A shiny, new virtual viewing panel can be accessed to view StellarX tutorials while you enjoy your Space.
Improvements 👍🏾
We've colored some of the virtual controller buttons so that they're easier to see.
We've updated some of the terminology to improve your experience.
When you Identify assets that you Grab, they'll remain Identified.
Physical assets can only be Grabbed when you Play.
We've updated the StellarX Guide according to the updates.
Bug Fixes 🐞
Radial Menu now appears correctly.
We fixed the missing grass patch in HelloDesert1.
The save confirmation message no longer bugs.
And, of course, we squashed some minor bugs here and there.


That's all for this Sprint, folks! Keep on Creating and keep on Playing!

Cheers,
The StellarX Crew ✨