You can customize your Collection Packs by importing your own 3D models and media files into the Asset Hub on the StellarX Web Portal.
This will let you use custom content to take your creations to the next level!
Asset Hub
With the StellarX Web Portal, effortlessly import your personal assets, and the best part?
They're ready to use instantly in StellarX.
Your imagination is the limit as you breathe life into your spaces using assets that are uniquely yours. It's time to turn your visions into reality!
As a bonus alongside the Asset Hub, we've decided to offer up to 500Mb of free storage to all users, even without a license. We believe in making the incredible accessible to everyone. Let the enjoyment begin!
On the Web :
Login into your StellarX Web Portal and start importing your assets in the My Assets Section.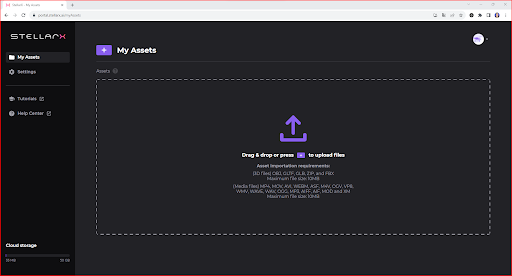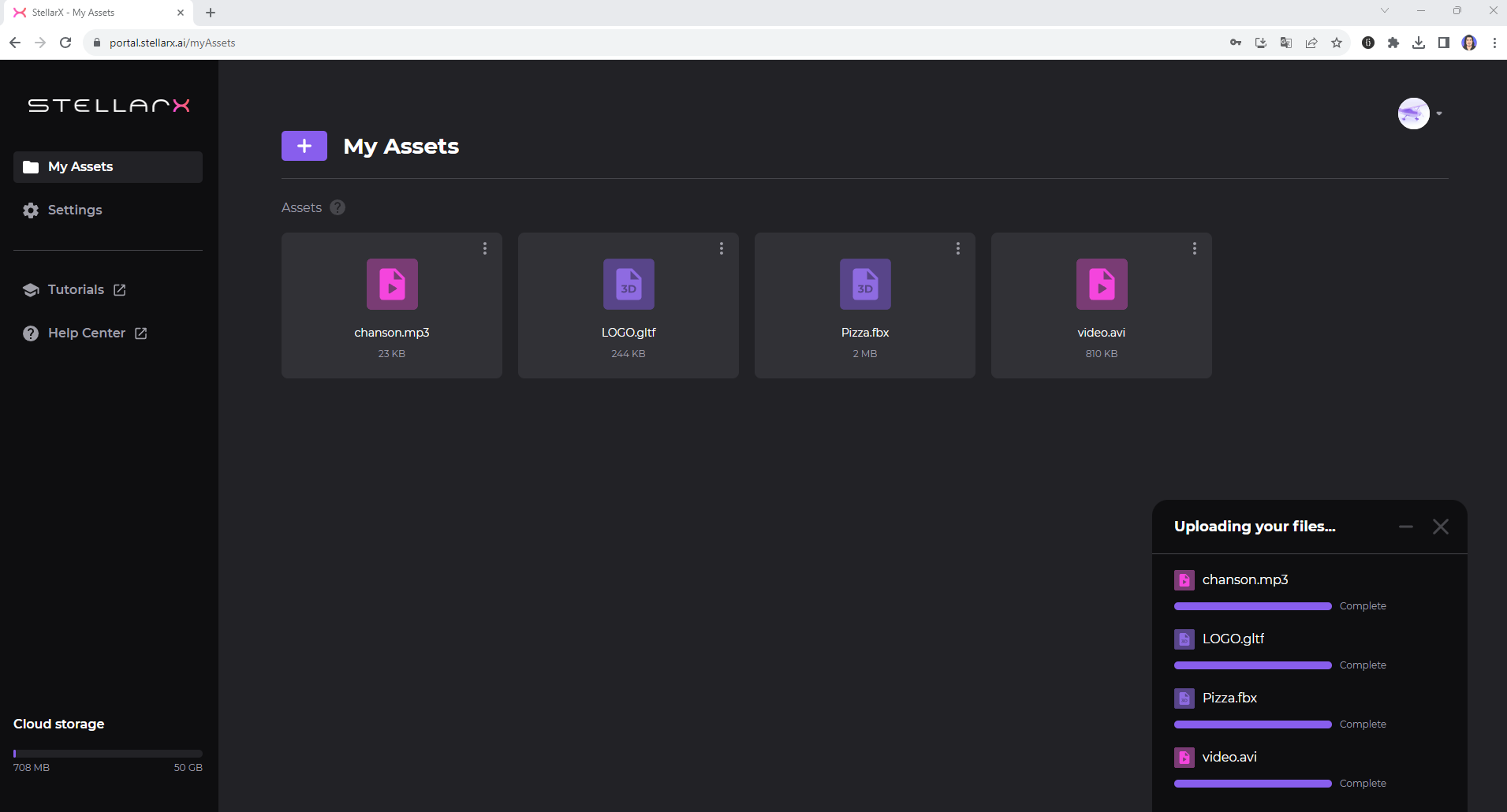 In StellarX :
Login into StellarX and open your preferred Space;
Access your Collections by pressing the Collections button located on your Control Panel;
Look for "My Models" and "My Medias" packs and download your assets
What are the file requirements?
3D Models
Supported file formats: GLB, GLTF, ZIP, OBJ, and FBX.
Each file must not be larger than 10 MB.
Total importation load is temporarily restricted at 200 MB. (Meta Quest only)
For textures we strongly recommend using JPEG file formats with a 1024x1024 resolution. (Meta Quest only)
For best performance use GLB files. Keep in mind that importing highly complex objects (e.g. high triangle count) may result in app performance issues.
Media
Supported audio formats: MP3, WAVE, WAV, OGG, AIFF, AIF, MOD and XM.
Supported video formats: MP4, AVI, MOV, WEBM, ASF, M4V, OGV, VP8, and WMV.