You can customize your Collection Packs by importing your own 3D models and media files into StellarX. This will let you use custom content to take your creations to the next level!
✏️ We are working on a cloud importation hub that will let users upload assets directly from their browser. Stay tuned during Q3 of 2023 for the release.
What are the file requirements?
3D Models
Supported file formats: GLB, GLTF, ZIP, OBJ, and FBX.
Each file must not be larger than 10 MB. (Meta Quest only)
Total importation load is temporarily restricted at 200 MB. (Meta Quest only)
For textures we strongly recommend using JPEG file formats with a 1024x1024 resolution. (Meta Quest only)
️Each model and corresponding files should be contained within their own folder to import it correctly to StellarX.
For best performance use GLB files. Keep in mind that importing highly complex objects (e.g. high triangle count) may result in app performance issues.
Media
Supported audio formats: MP3, WAVE, WAV, OGG, AIFF, AIF, MOD and XM.
Supported video formats: MP4, AVI, MOV, WEBM, ASF, M4V, OGV, VP8, and WMV.
How do I import my assets?
Step 1: Find the "Saves" folder
The "Saves" folder is located in the root folders of your application. To manually import your 3D models and media files, you'll need to locate the "Models" and "Media" subfolders respectively.
For StellarX Meta Quest
You can access the internal files of your Meta Quest 2 or Quest Pro by connecting the headset to your PC with an USB cable. Then, find your device in the file explorer and follow this path to the "Imported" folder:
Android\data\com.ova.StellarXV1\files\StellarX\Saves\Imported
If you are a MacOS user, download the official Android File Transfer app for Mac to enable access to your headset's root folders through an USB connection.
Importing files with SideQuest
Alternatively, you can also import your files by accessing the StellarX root folders through the SideQuest app. The folder path and importation process are still the same.
SideQuest is "a place to enjoy some cutting edge content in VR and expand the capability of your standalone VR headset." It is completely free to download.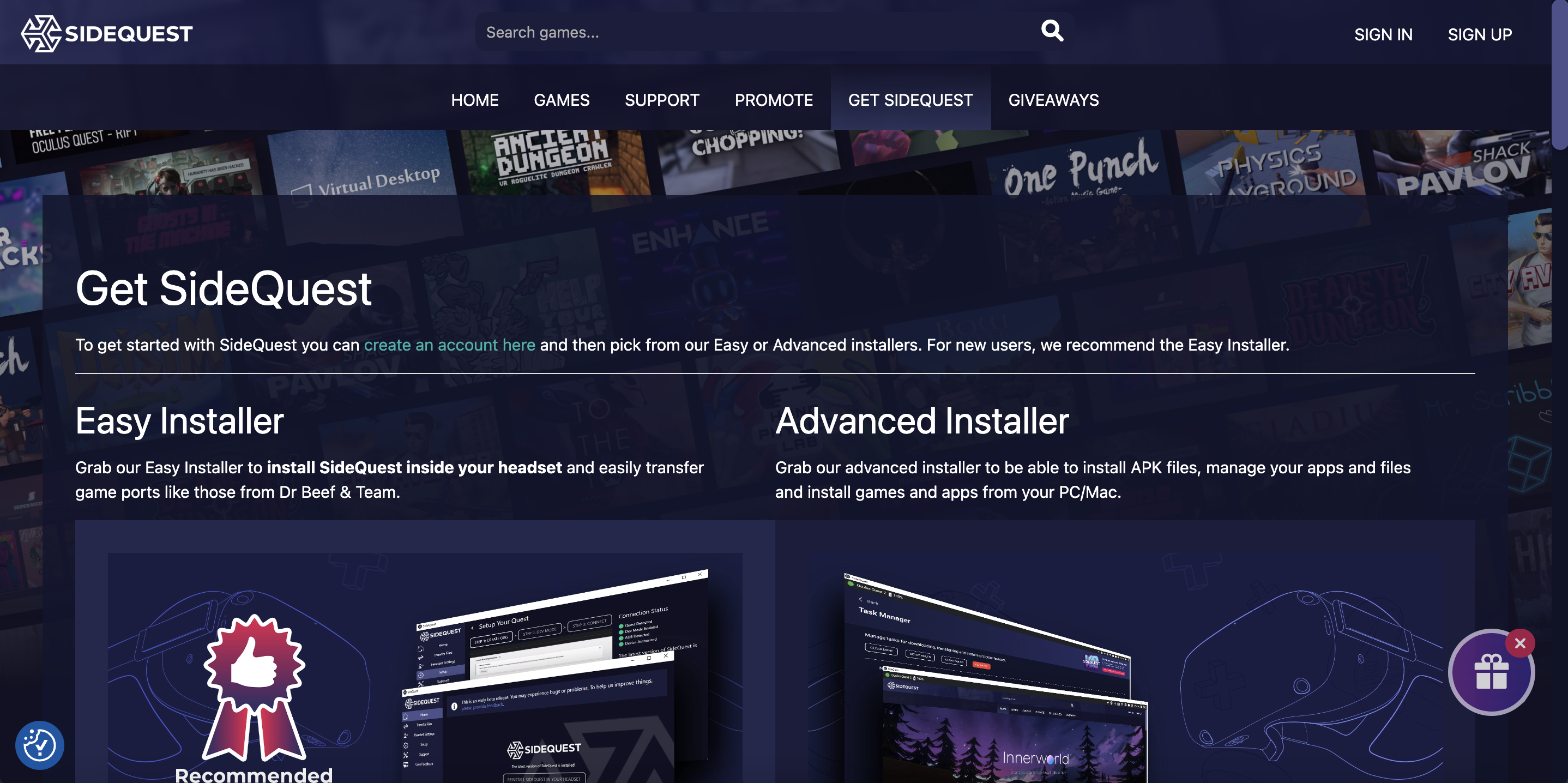 For StellarX PCVR
You will find the "Saves" folder for your StellarX PCVR version inside your local "Documents". To get there, follow this path to the "Imported" folder in your file explorer:
This PC/Documents/StellarX/Saves/Imported

Step 2: Choose the right folder
Media Files
Place your media files inside the "Media" folder:
.../Saves/Imported/Media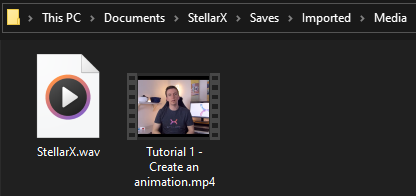 For more information on Media files, please see Imported Media Files.
3D Models
You will have to create subfolders with the same name as the 3D Model file for the application to properly import your content. Place all related files of a model in their corresponding subfolder, including textures, license, and .BIN files.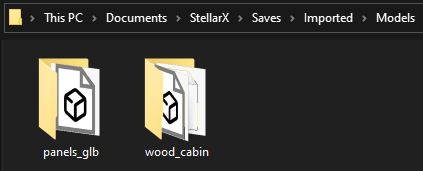 Each subfolder represents an imported 3D Model asset. Place this subfolder in the following location:
.../Saves/Imported/Models
️Make sure each model is contained within its own folder if you want to import it correctly to StellarX! For more information on Media files, please see Imported 3D Models.
Where do I find my imported assets?
If your files were imported correctly, you will find your new assets in the Collections menu under the "Imported" and "Media" folders. Keep in mind that StellarX only allows up to 512 imported assets per Collection and will not load more assets beyond that.
With the exception of Video files, all imported assets can be directly retrieved from the Collections menu. To retrieve your imported video assets, access the media collection from the "Add Media" button in any Media Panel.