Value Nodes allow the creator to set or modify specific values in a scenario.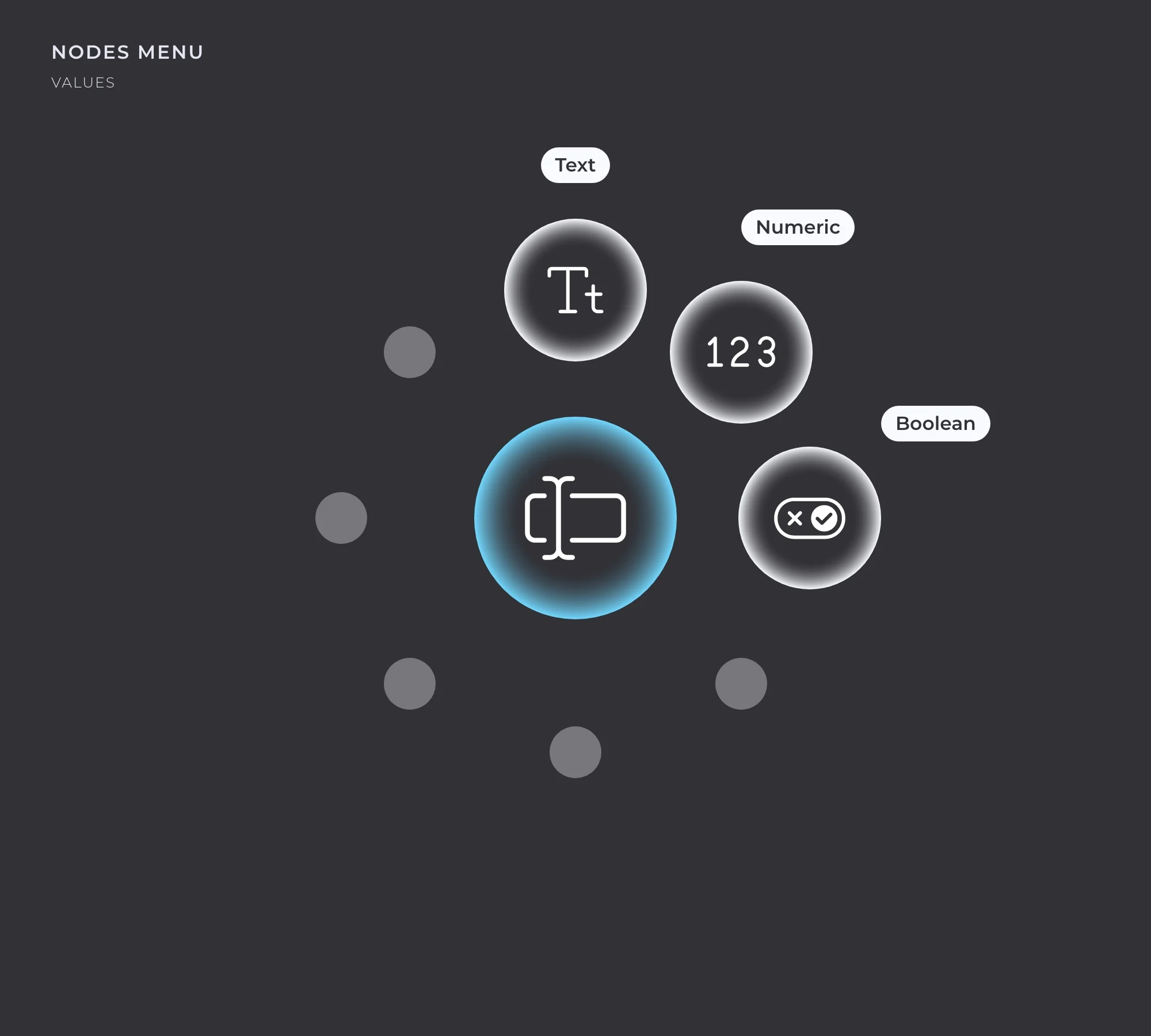 Below is a list of the Value Nodes available in the Values Category:
Text: Input a text value using the virtual keyboard.
Numeric: Input a numeric value using the number pad.
Boolean: Input a boolean value using the toggle switch.