You can now create Particles using our Particle System to bring your Spaces to life with awesome effects. Make it rain ☔️ with special water effects, add smoke 💨, or even create fierce and fiery effects that are legit, lit! 🔥🧯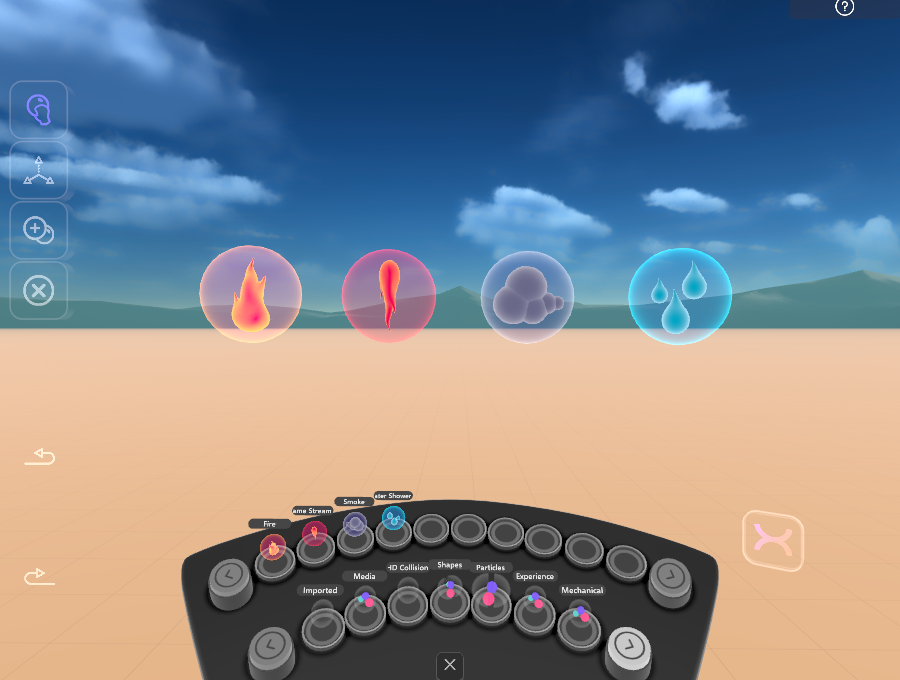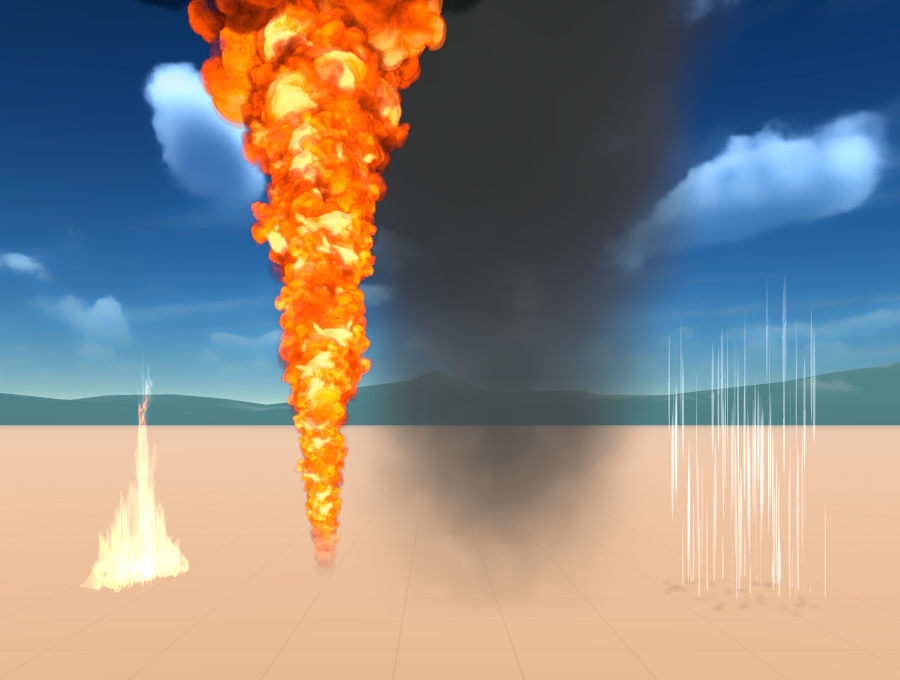 There are 4 categories of Particles :
Fire 🔥
Flame Stream 🔥🌪️
Smoke 💨
Water Shower ☔
To import Particles into your space, please follow these steps :
Custom
It is also possible to customize your Particles with several components.
For this, you can also preview the Particles.
Main Properties :
- Duration: The length of time the system runs.
- Loop: If enabled, the system starts again at the end of its duration time and continues to repeat the cycle.
- Auto Randomize: If enabled, the Particle System looks different each time it is played. When set to false, the system is exactly the same every time it is played.
- Max Particles: The maximum number of particles in the system at once. If the limit is reached, some particles are removed.


Emission :
- Rate Over Time: The number of particles emitted per unit of time.
- Rate Over Distance: The number of particles emitted per unit of distance moved.


Shape: You can change shapes depending on the selected particles.

Velocity: This allows you to modify the velocity of the particle emission.


Color: You can change the color of your particles with a color picker.


🌟 Nodes associated: Particles in Behavior Nodes