✏️ This feature uses Natural Language Processing (NLP) to understand and interpret your speech. Visit Wit.ai to learn more.
✏️ This feature is currently unavailable in multiplayer create mode.
___________
Speak commands into the Voice Assist system to help you perform different creation tasks without using hand or head gestures. You can find it in create mode under the shortcut menu.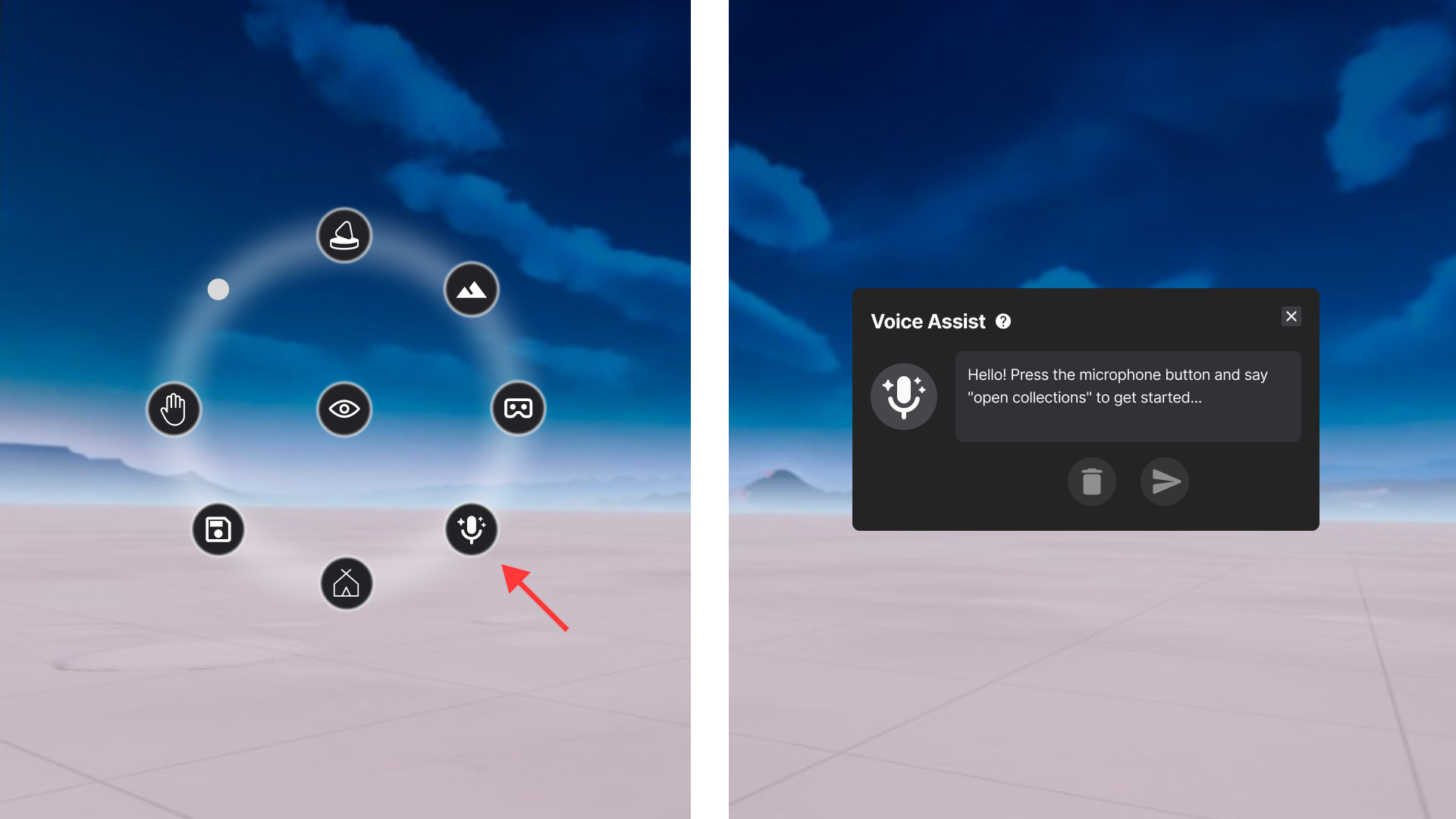 You can use Voice Assist to bring premade scenarios into the space!
What can I say? (List of suggested commands)
Collections menu tasks
Spoken commands
Task

Show me an example using fire particles
Drop a firepit asset
Burning man

Places a "Firepit" premade scenario

Show me an example using shower particles
Add a cloud
Drop a nimbus asset
Make it rain

Places a "Nimbus" premade scenario

Show me an example of glowing objects
Drop a glow shapes asset
Long live the donut.

Places a "Glow Shapes" premade scenario

Show me an example using characters
Drop an NPC sampler
Drop a walking character
Drop a running character
I need friends

Places an "NPC sampler" premade scenario

Drop a flying asset
Show me an asset that follows a path
Add a drone to the scene
Fly like a drone

Places a "Drone flight" asset in the space

Add a dinosaur scenario
Drop a dino charge asset
Make a scenario with a triceratops
Trigger extinction

Places a "Dino charge" asset in the space
______
⚠️ Team note: We have more commands coming soon! We'd love to hear your suggestions through the help-desk chat.