Hello there, 👋🏻
After an intense summer of dedication and innovation, we're thrilled to introduce our next major feature to StellarX. It's time to witness the fruits of our hard work! 🌞🚀
New Features 💫
Get ready for the Asset Hub
Introducing the game-changer: The Asset Hub! With the StellarX Web Portal, effortlessly import your personal assets, and the best part? They're ready to use instantly in StellarX. Your imagination is the limit as you breathe life into your spaces using assets that are uniquely yours. It's time to turn your visions into reality! 🚀🎨
As a bonus alongside the Asset Hub, we've decided to offer up to 500Mb of free storage to all users, even without a license. We believe in making the incredible accessible to everyone. Let the enjoyment begin! 🌟📦
Login into your StellarX Dashboard on the Web and start importing your assets;
Login into StellarX and open your preferred Space;
Access your Collections by pressing the Collections button located on your Control Panel;
Look for "My Models" and "My Medias" packs and download your assets!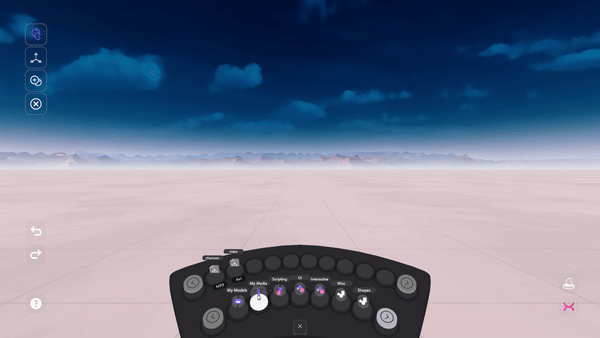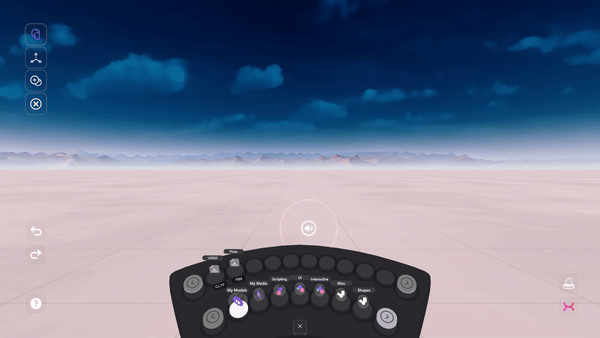 Improvements 👍🏾
Particles are now fully available in Multiplayer Create Mode, allowing you to create, remix and experiment Particles with your friends and colleagues, adding a new dimension to your collaborative experiences.

We've improved the handling of Avatar Recorders with the Play Animation node's On Finish flow output, ensuring more seamless scenarios.

Get a grip on immersion with the added ability to detect avatar hands in Trigger Zones.

For Voice Assist newcomers, there's now a quick tutorial to help you get started with this feature.
Bug Fixes 🐞
Resolved a critical issue where launching StellarX on Quest 3 failed to trigger Spatial permissions, rendering the app unlaunchable.
Fixed an issue that prevented the rotation of rotative mechanisms in Hangar and Airdock templates.
Fixed an issue causing the Voice Assist and Library panels to overlap.
Fixed an issue that prevented assets with a size just below 10Mb from loading on the Quest.
Fixed an issue in Desktop mode where holding an asset and pressing Shift would push the asset forward in the Space.
With these exciting updates, StellarX is more versatile, creative, and user-friendly than ever before. Your creative journey begins now, so dive in and craft your digital universe! Thank you for joining us on this stellar adventure. 🚀🌟🎨
Cheers,
- The StellarX Crew ✨